RECENT PROJECTS
Tom Lincoln is currently collaborating with artist and psychologist Tracy Steen to explore the meaning of monuments. Who among us is worthy of a monument? How can we best memorialize great actions and great people? Should monuments have an expiration date?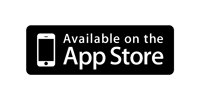 Earlier in 2012, Tom Lincoln used smartphone technology to create interactive art experiences. Lincoln's Lie Counter, an application for Apple's iPhone®, is a tool to help you become more aware of the lies you tell yourself and the lies told to you by others. It helps you count lies as they happen and record and graph the lies over time. Visit the profiles for Lie Counter on Facebook and Twitter for more information.

In 2011, Lincoln used spray paint on materials that mimic the look and feel of surfaces associated with outdoor graffiti. He also experimented with using spray paint and red and cyan stereoptic filtration. He created spray painted images that appear three-dimensional when viewed through traditional red and cyan 3D glasses.

Click on the images below to view selected photographs of Tom Lincoln's projects.